Animated online and cinema ad for
Vision Eye Institute Bondi Junction
'Ages"
TV and online ad for Vision Eye Institute
"Over the Years"
TV and online ad for Vision Eye Institute
"Eye Health"
TV and online ad for Vision Eye Institute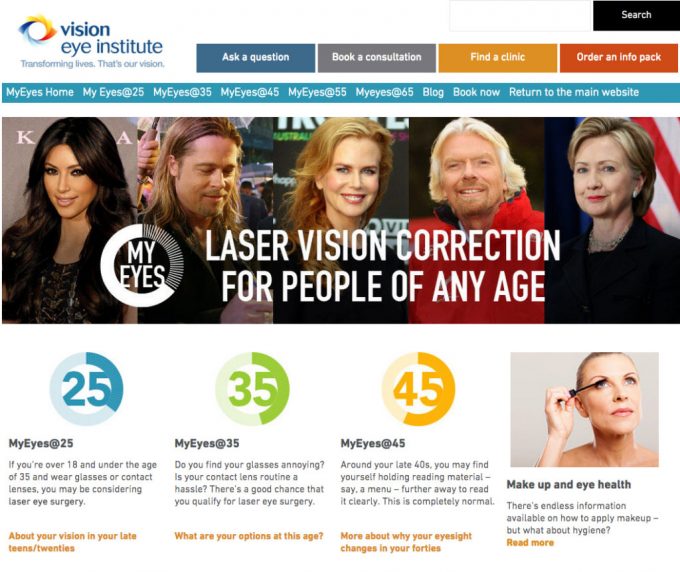 MyEyes@45 – a lifestyle website
aimed at the 45+ age group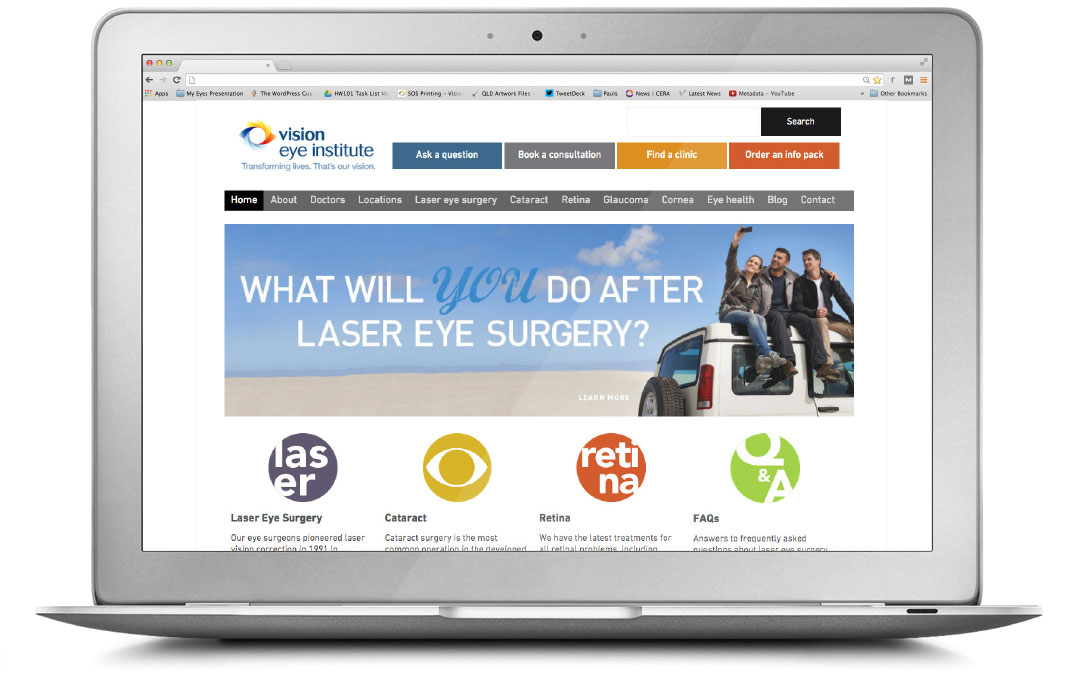 Comprehensive 1800+ website
used as valuable health resource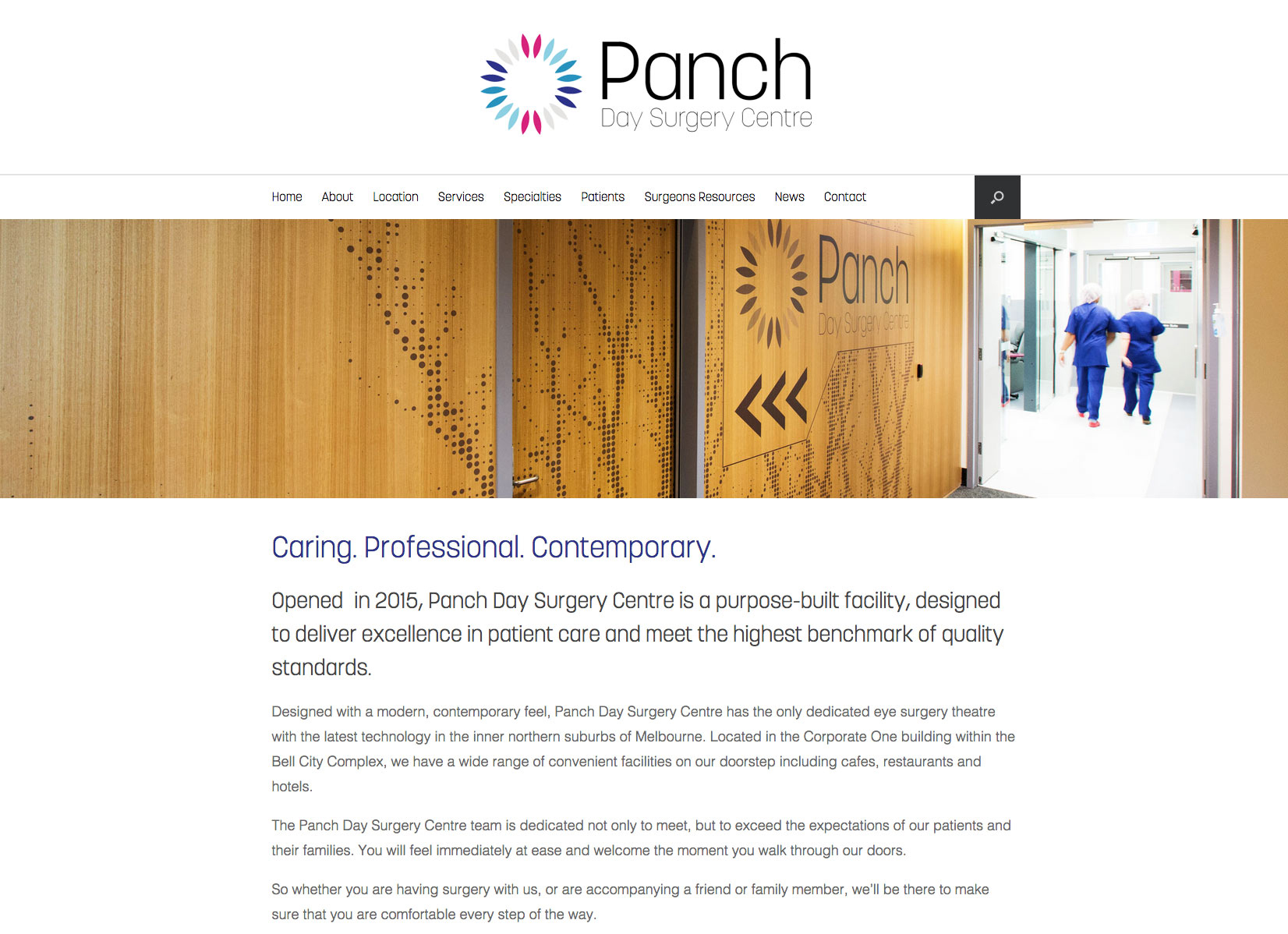 Panch Day Surgery
visual identity and website
Digital campaign
As the outsourced marketing department for Australia's leading ophthalmic provider, Highway101 was responsible for daily digital needs – social media campaign, SEO, website maintenance and ongoing improvements, as well as more traditional marketing.
Idea
The tagline 'Transforming Lives – That's Our Vision' was embraced by the company and used throughout the campaign. By the nature of the education process for laser eye surgery, the focus was on referrals to the website and conversion to 'book a consultation'.
Result
The daily digital marketing and social media work saw month-on-month and year-on-year improvements in referrals to conversion. This allows Vision Eye Institute to further solidify their leadership position in an increasingly competitive market.