What have we been
up to recently?
Finalising a rebrand and relaunch of Telcoinabox, a major Australian telco wholesaler
Working with Viega, a leading European industrial engineering brand
Rebranded and relaunched Nexus Private Hospitals
Launched a digital campaign for Centennial Parklands Foundation
Rebranded and relaunched two financial organisations, Corporate Guardian and MyTaxDebt
Developed an online campaign for Webstercare, a national healthcare brand
Refreshed iconic Australian franchise brand, Snap Printing to become Snap Print Design Websites
Launched ChapterTwo, a now-successful financial company
Quick facts about us
Principals are ex-creative directors of boutique and multinational agencies
Multi award winning: D&AD, AWARD, New York Festival, The One Show and Cannes 'Gold Lion'
Formed Highway101 in the year 2000
Multi disciplinary – digital, print, TV, radio, copywriting/ content creation, SEO, lead generation, web development and more
Experience across all industries
Majority of work performed in-house 
Outdoor campaign for Vision Personal Training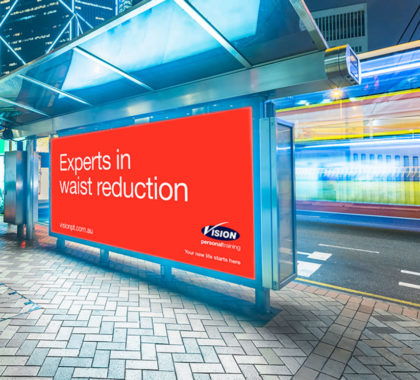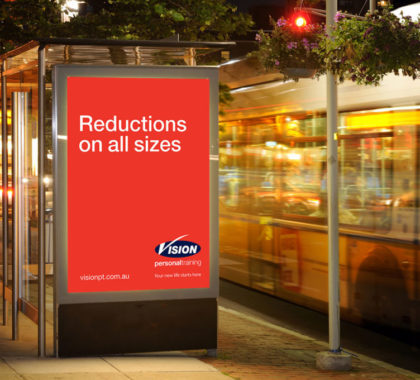 Complete rebrand and repositioning of Snap Print Design Websites
What industry experience do we have?
The answer is – so many, we can't remember them all. From multi-national brands to start-ups, for us there's no such thing as an ordinary project – a good creative idea can can make any company, product or service more successful in the marketplace. 
Rebrand and relaunch of Nexus Day Hospitals
Our values
Flexible and transparent at all times
Ethical 
All clients work with senior creative partner
Approachable and easy to work with
Prefer to work on a project rather than hourly or daily cost – and we always go the extra mile to get a better outcome
Online campaign for Webstercare
Animated video for Reivernet